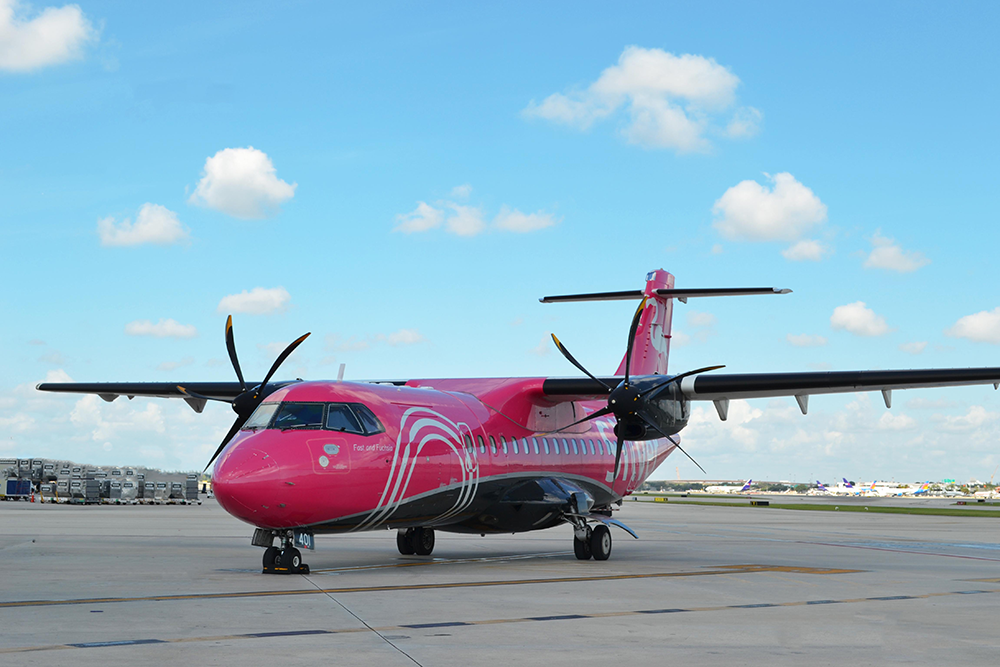 The ATR 42-600 and ATR 72-600
The new ATR-600 series features the widest cabin in the regional aircraft market with a new ergonomic design and lightweight slim seats offering passengers maximum comfort with up to a 32-inch pitch offering more legroom than many mainline aircraft. In addition, Silver's ATR fleet offers spacious full-size overhead bins for carry-on bags along with full-size lavatories, bright LED lite cabins and is quieter than regional jets. The new ATR-600 series also features the latest innovations in cockpit technology with simplified, integrated LCD advanced functions, enhancing safety and improved handling for pilots, as well as the latest in avionics technology. The state-of-the-art, all-glass cockpit further reduces flight crew workload and enhances situational awareness while providing better reliability, maintenance cost savings and weight reduction.
Silver made history as the first U.S. carrier to operate the newly redesigned and technologically advanced, customer friendly ATR-600 series aircraft. It had been nearly 25 years since a new ATR had flown in the U.S. It marked the first time revenue passengers have flown an ATR-600 operated by a U.S. carrier and the first time a fully independent U.S. regional airline has taken delivery of a new aircraft in many decades. The new ATRs provide Silver's guests with an unparalleled flying experience and reliability, and pilots with the industry's most advanced cockpit.

Finally, the ATRs are consistently more environmentally friendly than other leading regional planes. Learn more about Silver's commitment to the environment here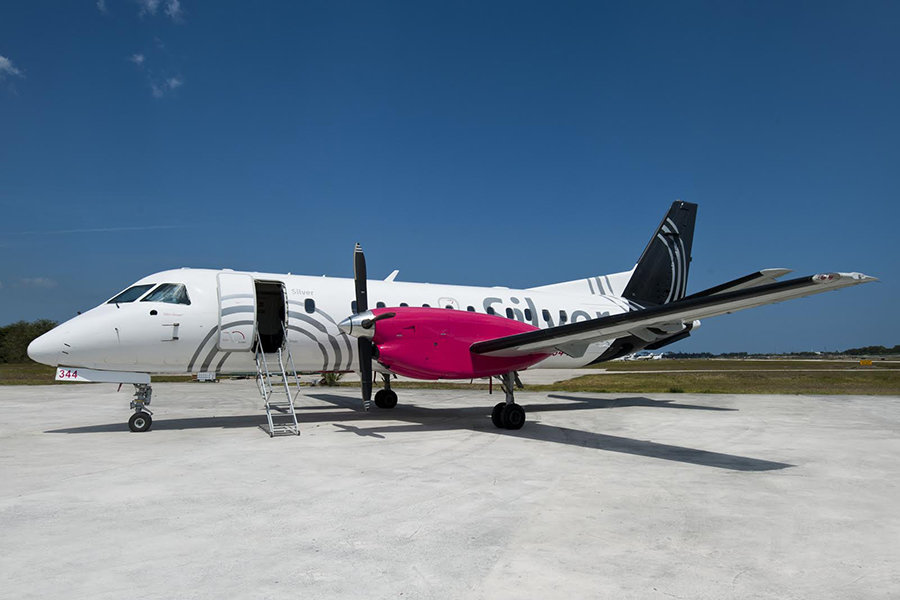 Saab 340
The Saab 340 was the workhorse of Silver's fleet from 2012 to 2019, before being phased out and replaced by the newer and larger ATR 600 series aircraft. During its time in service, the Saab rewarded millions of passengers with spectacular views of the Florida coastline and the mesmerizing blue waters of the Bahamas. Silver continues to operate the Saab 340 from its hub in San Juan, servicing the Virgin Islands, Dominican Republic, and five additional countries in the Eastern Caribbean. Silver proudly operates the latest model of the aircraft, the Saab 340 "Bplus" , which comes equipped with additional noise suppression technology and features 2-by-1 seating throughout the cabin.
The Seaplane
A vital part of St. Croix's transportation infrastructure, the Seaplane gives travelers a thrilling, fast, convenient, and unique way to connect between St. Thomas and St. Croix. The flights are only 25 minutes from "downtown to downtown". A popular choice for business professionals and individual island-hoppers, the seaplane may be the highlight of your Virgin Islands visit.